In this article, I will explain the Docker installation steps on the M1 Mac PC. Actually, there are no cumbersome steps compared with the other major environments. Only we can do is follow the steps introduced on the Docker Official Site.
There are several installation ways provided though, I will proceed with the installer one.
macOS: 12.3.1
Docker desktop: 4.7.1
---
Download the installer
First, download the Docker Desktop for Mac installer from the official site. Note that you should click the "Mac with Apple chip" button if you are using an M1 mac PC instead of a Mac with Intel CPU.
Launch the installer
Once you've downloaded the adequate installer, you can run the installer to install.
If you face some notification like the below, confirm and click OK.
Check the Service Agreement, then click Accept.
Once the installation has been completed, the following screen would be shown.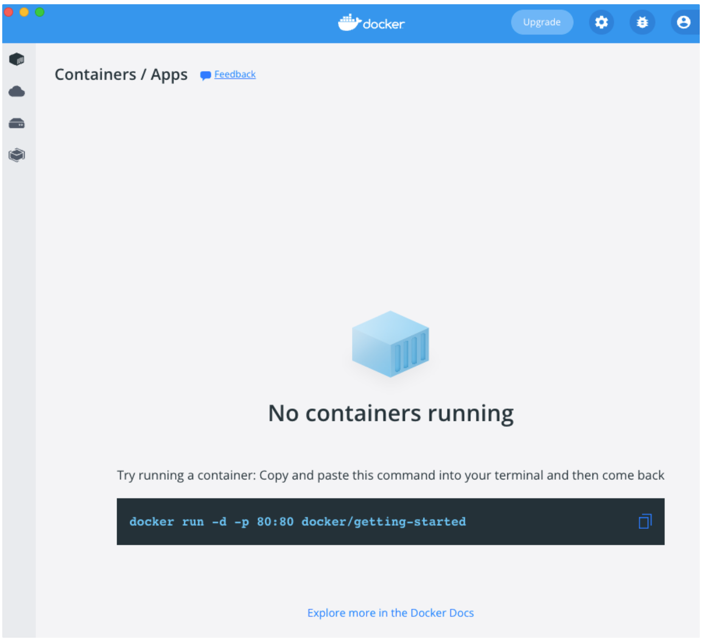 ---
Recap
You can use the installer provided on the Docker Official site to install Docker Desktop on the M1 Mac PC.
Related articles
References
Install Docker Desktop on Mac
InstallDockerforMactogetstarted.Thisguidecoverssystemrequirements,wheretodownload,andinstructionsonhowtoinstallandupdate.